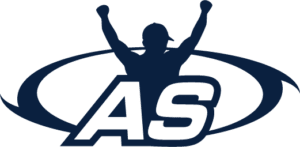 Atlantic Sportswear – Team Apparel Specialists
Servicing teams, schools and businesses with quality apparel since 1984, Atlantic Sportswear is committed to making team product ordering easier. We are focused on bringing you the best uniform, t-shirt and outerwear styles and getting them to you in the quickest and most cost effective way possible. If your team needs uniforms or apparel your best bet is Atlantic Sportswear! Best of all we are a full service operation, which means we have full control of products, graphics, screen printing and/or embroidery that will go on your items.
We feature Under Armour and Nike products and we supply, create and customize Under Armour lacrosse uniforms, Warrior women's lacrosse uniforms, women's lacrosse uniforms, Under Armour men's lacrosse uniforms, men's lacrosse uniforms, custom lacrosse uniforms, hockey uniforms, Warrior hockey uniforms, custom jackets, custom team jackets, team apparel, custom team apparel, Under Armour outerwear, Brine lacrosse uniforms, lacrosse jerseys, lacrosse shorts, lacrosse skirts, lacrosse kilts, Basketball jerseys, Under Armour wear, Nike wear, and Warrior wear.
Back in 1984, a young man named John Fay had a few dollars in his pocket, an entrepreneur's work ethic, and some great relationships built up from his lacrosse playing and coaching days. From that mix Atlantic Sportswear was born. Originally focusing on small jobs for the local community, Atlantic Sportswear now services customers and partners across the US and around the World. How does the company continue to thrive and grow in such a competitive market all these years? A simple company philosophy, mantra and goal that are all aligned:
CUSTOM APPAREL MADE EASY!
This mantra is more than words on letter head or business cards. These words come to life every day in the actions and interactions of our Atlantic Sportswear team. In every position at Atlantic Sportswear is a focused professional. Throughout the company from the customer service team, graphic artists, procurement group, accounting team, quality control experts and production team, the focus on improvement never stops. And every day the team works tirelessly to make your experience beneficial, profitable, and of course…EASY.
Partnerships have been crafted with many of the top brands in the sportswear market: Under Armour, Nike, Champion, and more. The advantages from these relationships with these brands result in tons of advantages and exclusive programs to the benefit of the Atlantic Sportswear customer. These same high standards can be found in the products we create ourselves with value and ease in mind. The many great brands and products, along with several methods of ordering including online Webstores allow options to fit every need and demand.
CUSTOM APPAREL MADE EASY!
The commitment is REAL. The focus UNWAVERING.